Cloud computing, Internet of Things (IoT) or digitalisation – the demands placed on enterprise networks are growing. And the solution is network automation. It allows resources to be provided in a centralised and automated process by means of uniform sets of rules and enables the distribution of changes to a large number of devices. Network security and availability also benefit.
The sneaker network is not yet a thing of the past. There is still a considerable number of enterprises in which the IT teams have to manually configure network devices such as routers, switches, WLAN controllers or firewalls, cross various rooms in the event of malfunctions, unplug and plug in cables, restart network hardware or enter IP addresses by hand. This way of working is a far cry from being up to date – especially in view of the growing demands being placed on networks as a result of digitalisation or Cloud solutions.
One remedy to this situation is network automation.
Benefits of automated networks
Automated networks save enterprises and institutions a lot of time and effort in administration.  IT teams can automate recurring tasks: for example important updates can be installed quickly and simultaneously on several devices or they can configure all devices – or at least groups of devices – identically. Tasks such as each individual login, the implementation of changes and saving the configuration are then automated. There are also other benefits to be had: as the configuration is backed up regularly and changes documented over the course of time, administrators can return to an earlier status if required.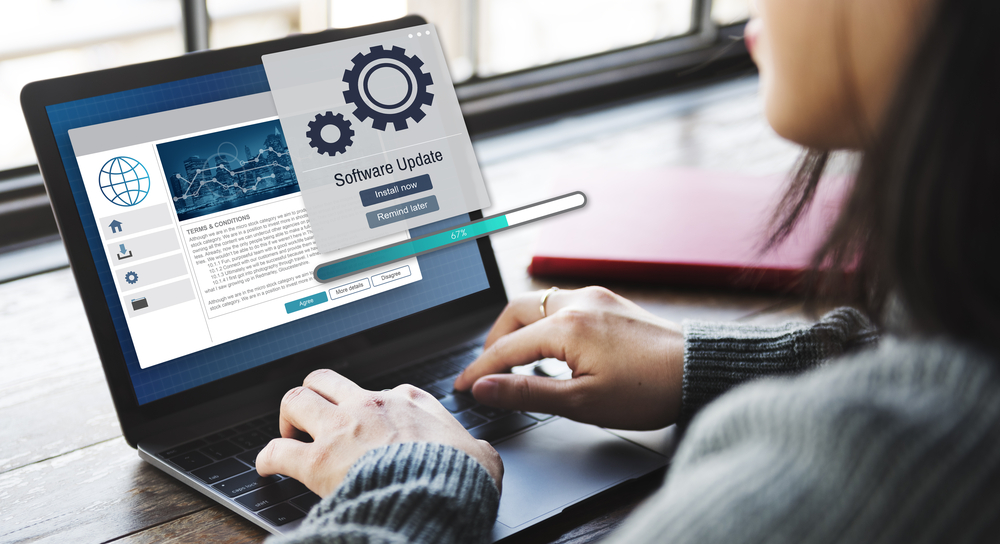 Network automation not only relieves those responsible of manual activities but also enables centralised and efficient network management by means of uniform sets of rules. It also improves network availability and security as the error rate drops. Network automation is also growing in importance because networks are set to become even more complex in future due to the growing number of multi-Cloud scenarios.
Many methods: from scripting through to SDN
There is no universally applicable way of performing migration to a (partially) automated network as companies' requirements differ considerably. Smaller enterprises may want to automate their networks with the aid of scripting tools, while larger companies opt for NFV (Network Functions Virtualisation) and SDN (Software Defined Networking), which extend virtualisation beyond servers and storage to also include the network.
The IT department has many options when it comes to choosing vendors and products to support the automation of manual processes in the network. The market is populated by established IT providers such as Cisco, Juniper Networks and VMware, newcomers like Anuta Networks, Apstra or Glue Networks as well as SD-WAN specialists such as Cradlepoint or Riverbed Technology.
In practice, it is best to begin with scripting tools to automate simple tasks. Software from manufacturers such as Cisco or Juniper allows the programming of automated scripts directly into the configuration of the router or switch. Companies can automatically collect data from network devices to generate reports or use scripts to check whether a port is generating errors.
The next steps to be taken in network automation would be the automated provisioning and configuration of new devices, new sites or new services. The final step is event-oriented automation – where the network reacts to external events autonomously, adapting its configuration in real-time. And that brings us inevitably to the subjects of NFV and SDN.
NFV and SDN
NFV virtualises network functions by converting physical network services such as routers, firewalls, intrusion detection systems or controllers into virtual network services that can be managed in an automated process. Hardware turns into software. NFV therefore not only reduces costs but also speeds up the provisioning of network functions. Thanks to NFV, virtualised network functions can be started and moved around on distributed network hardware in line with current needs.
Whereas NFV focuses on the virtualisation of physical network appliances or functions, Software Defined Networking aims to centralise network intelligence. SDN divides the network into different planes for controlling the network configuration (control plane) and data transport in the network (data plane). This enables complete virtualisation of the analysis and control planes. The control plane usually addresses the individual hardware components (routers, switches, etc.) via an Application Programming Interface (API).
SDN automates the provisioning of required network resources for dynamic workloads and thousands of devices on the basis of parameters such as user type and requirements placed on security or QoS (Quality of Service). The latter can be used to identify specific traffic types such as voice and video and to prioritise network resources. The data flow can then be intelligently and efficiently routed in the network with the aid of software and AI and can be automatically controlled in accordance with network load or latency.
Questions? Just ask!
I am Sebastian Wiedemann from the HCD sales team. I will be happy to advise you or assist you with any questions. You can phone me on +41 58 590 110-0 or reach me using our contact form.
Contact us
I am Sebastian Wiedemann from the HCD sales team. I will be happy to advise you or assist you with any questions. You can phone me on +41 58 590 110-0 or reach me using our contact form.
Contact us